What You Can Expect
We understand that leaving your child in the care of others can be an anxious time for both you and your child, and we are here to provide a safe and caring environment that meets your child's unique needs.
Our dedicated Care Team is always available to answer any questions or concerns you may have. We offer a variety of options to ensure a smooth transition into our program, including a meet and greet with our Care Team and staff, and an introductory respite visit. We want to make sure that your child feels comfortable and excited about their stay with us.
What Happens Next?
The week prior to your child's respite stay, you will be contacted by telephone by one of our nursing staff to review your child's care needs and confirm your admission and discharge times. We ask that families return any telephone messages promptly. If we are unable to reach you and confirm your respite stay, your respite opportunity may be offered to another child on our waitlist.
All clothing, equipment, and food items must be clearly labeled with your child's name to help ensure your items do not have an extended respite stay with us!
Please ensure that you arrive at your scheduled admission and discharge time. Arriving early or late for admission may result in you and your child waiting until your scheduled time, or until other families' scheduled admissions have been completed. If you need to reschedule your admission or discharge time, please contact us and we will do our best to try to accommodate your change.
For the health and safety of all who use our respite services, should your child exhibit symptoms of illness (fever, vomiting, diarrhea, congestion) your child will not be admitted into care, and we will work with you to see if it is possible to reschedule your respite stay. Should your child exhibit these symptoms during the respite stay, you/your emergency contact will be called to take your child home. It is important when selecting an emergency contact that they can assume the care needs of your child in the event that they need to be discharged from care early.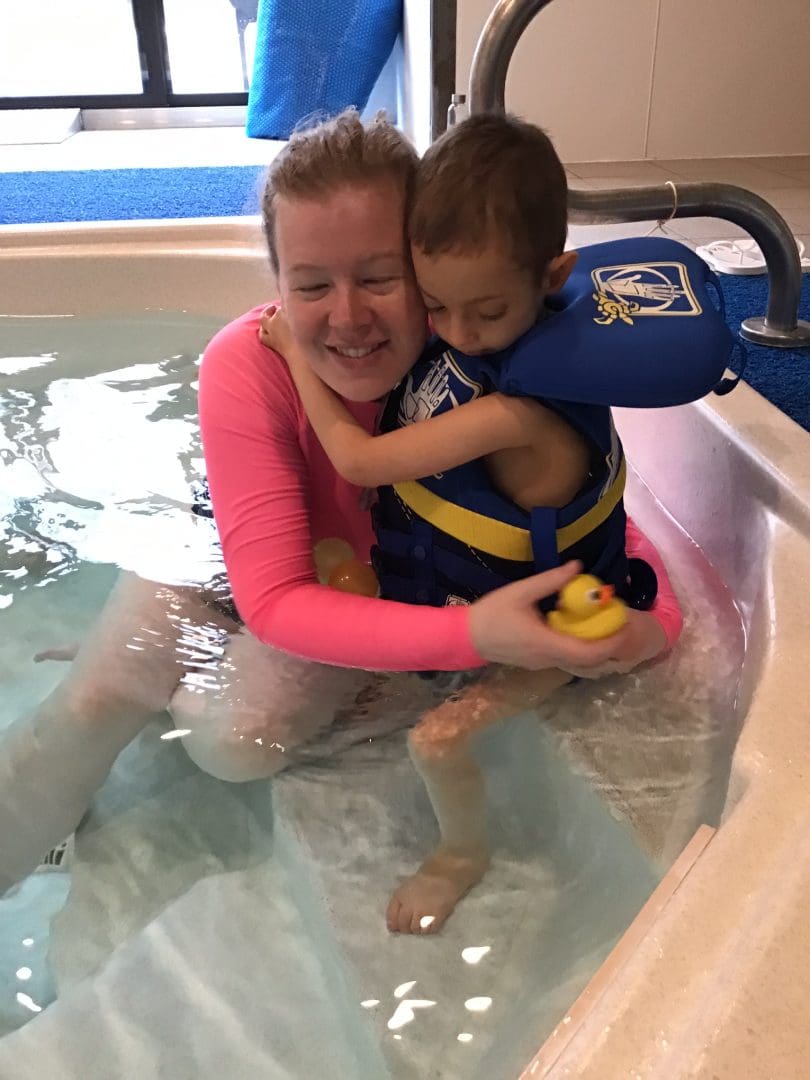 Forms and Documentation
There are forms that need to be completed prior to your child's admission, and others that are completed annually. When you tour The Darling Home for Kids for the first time, you will receive hard copies of the required forms.
All medication forms MUST match the prescription label. If your child has recently had a medication change and their dosage and frequency differ from the prescription bottle label, you will need to provide a physician's note to confirm the change. This is required so that our care team can provide the best care possible to your child.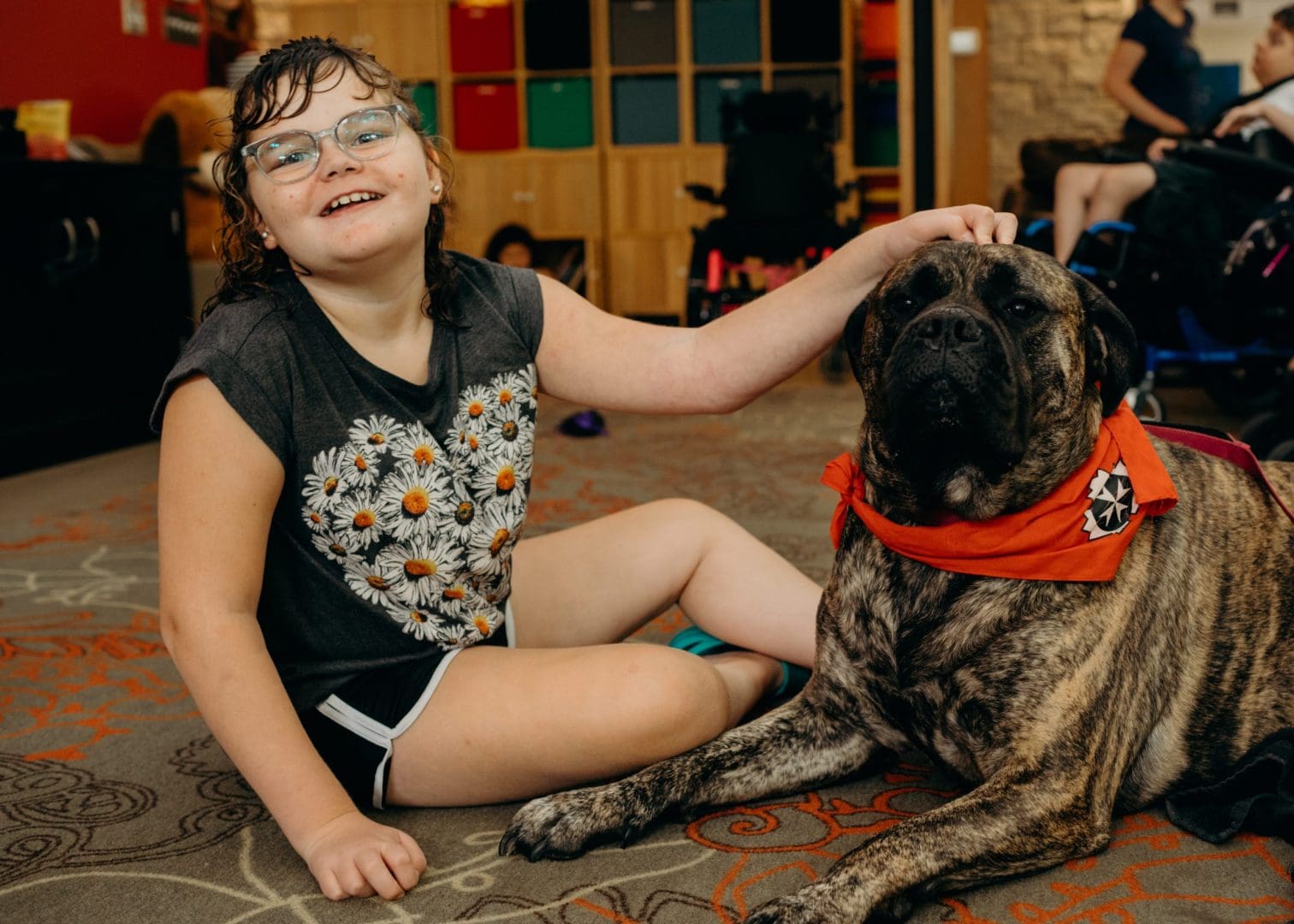 FAQ:
YES! Please feel free to call our Care Team anytime (day or night) during your child's stay. If you are prompted to leave a message, please do so. Our staff will check messages frequently and return calls as soon as possible. There are times when the kids are outside playing, in the hydrotherapy pool, or elbows deep in a craft, so please be patient.
We like parents and families to take a break, but we understand that there are times when you will want to visit your child. Please plan with the Care Team in advance so that we can have your child ready for a visitor.  Any visitors under the age of 12 require prior approval and must be closely supervised while on site.
There are many activities that children will engage in during their respite stay.  In most cases, children will benefit from therapeutic programs during their stay, which could include music therapy, art therapy, hydrotherapy, Snoezelen therapy, recreation therapy, or a visit from a therapy dog. In some instances, consent must be provided to engage in these programs and our Care Team will notify you should that be required.
YES! The Darling Home for Kids provides nutritious meals for our children, including snacks; however, we know that often nothing can compare to meals from home. You may bring prepared and pre-labeled meals for your child, or their favourite snacks. Parents are asked to supply any beverage containers (sippy cups, bottles, etc.) that may be specific to their child.
Absolutely. The Care Team at The Darling Home for Kids will notify you of any changes to your child's health during their stay. It is important that we have up-to-date contact information on file so that we know how to reach you, or your emergency contact.
The Darling Home for Kids has a number of specialized sleep systems that your child can access during their stay. These systems include a hospital bed with side rails, a Gertie Crib for infants, a specialized Hannah Bed with side rails (used primarily to create a safe sleeping space for children with Angelman's syndrome), and posey positioning wedges. During the admissions process our Care Team will work with you to identify the right sleeping system for your child.