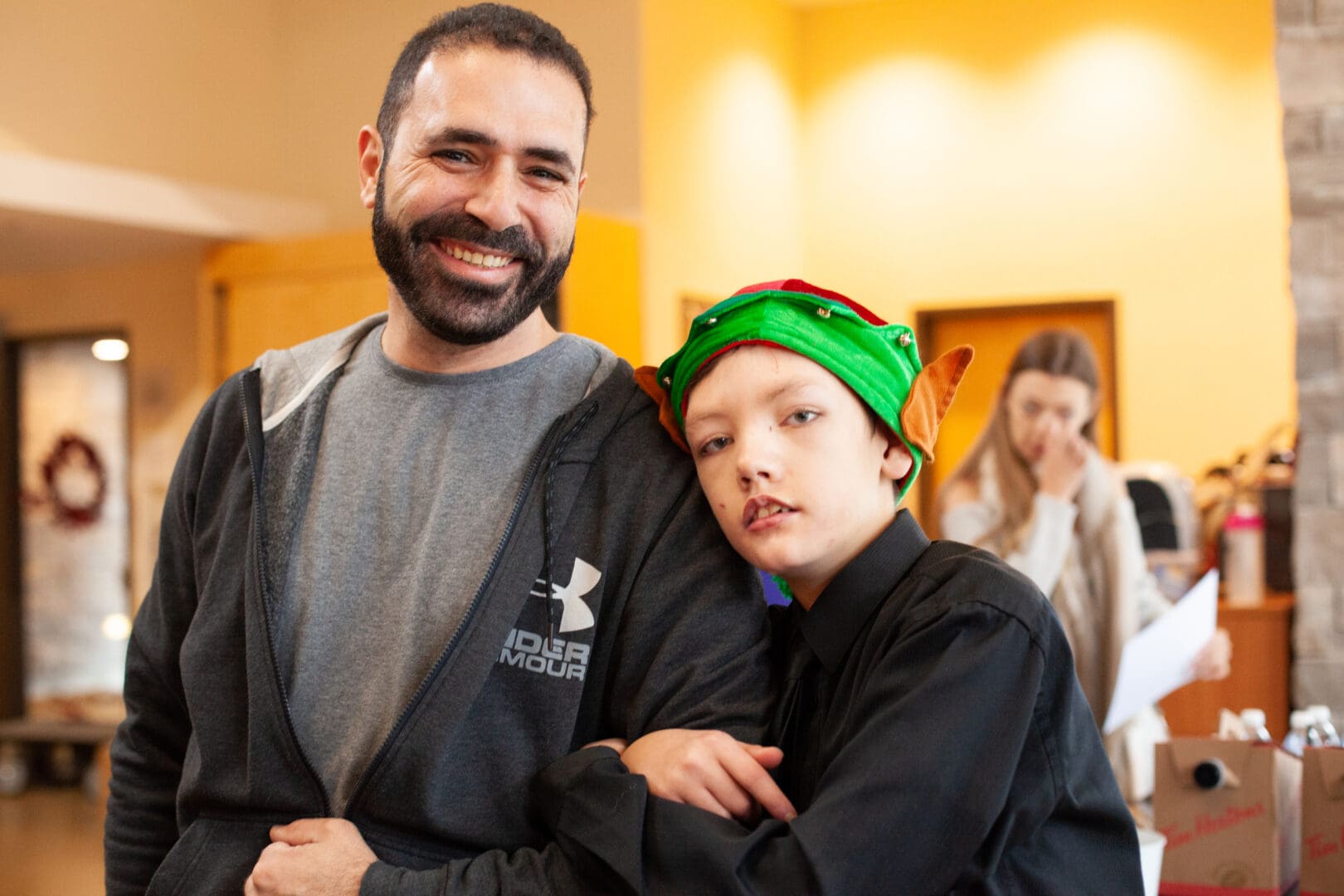 Why We Need You
Sometimes it's the smallest things in life that have the biggest meaning, for our children that may be a volunteer dropping by to read a book, help paint their nails, or record a special video message when they can't be there in person. It may be a group of individuals working together to ensure the outdoor spaces are ready for play or helping raise funds to ensure more children can experience all that DHK has to offer. We are grateful to the many individuals who give so generously of their time to ensure a better tomorrow for our children and families.
Whether you lend your expertise on a Board or Committee, assist with fundraising, share your passion for cooking or gardening, or provide companionship to our children, you'll have the opportunity to build healthy relationships and positively impact the lives of our children, and their families.

Why Volunteer?
One person alone cannot meet the needs of our children, but when a group of people come together as a community, anything is possible. Our volunteer programs have an impact on both the volunteers and our kids.
Each volunteer role presents exciting new opportunities to learn from, engage with, and impact the lives of our children and families. In all that we do, our volunteers are essential, whether it's dropping in to read stories with our kids, helping ensure the outdoor spaces are ready for play, dedicating their time to sit on a committee, or helping out at a fundraising event, these efforts are essential at The Darling Home for Kids.
The Opportunity
The Darling Home for Kids offers a variety of volunteer positions. We encourage you to share your personal skills and passions to ensure your opportunity is a good fit for both the Home and for you. Opportunities Include:
Administrative Volunteer
Board Member for The Cedarbrook Society
Kitchen Volunteer
Companionship Volunteer
Recreation Volunteer
Gardening & Maintenance Volunteer
Development Volunteer
Special Events Committee Member
Special Events Volunteer
Finance Committee
Development Committee
Family Events Committee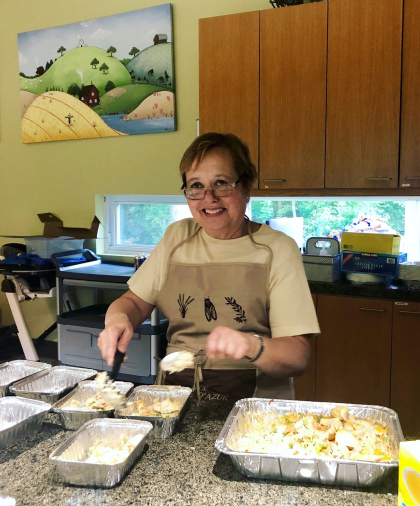 Volunteer as a Group
The Darling Home for Kids has a robust Group Volunteer Initiative set apart by our perspective and approach to corporate group and service club volunteering.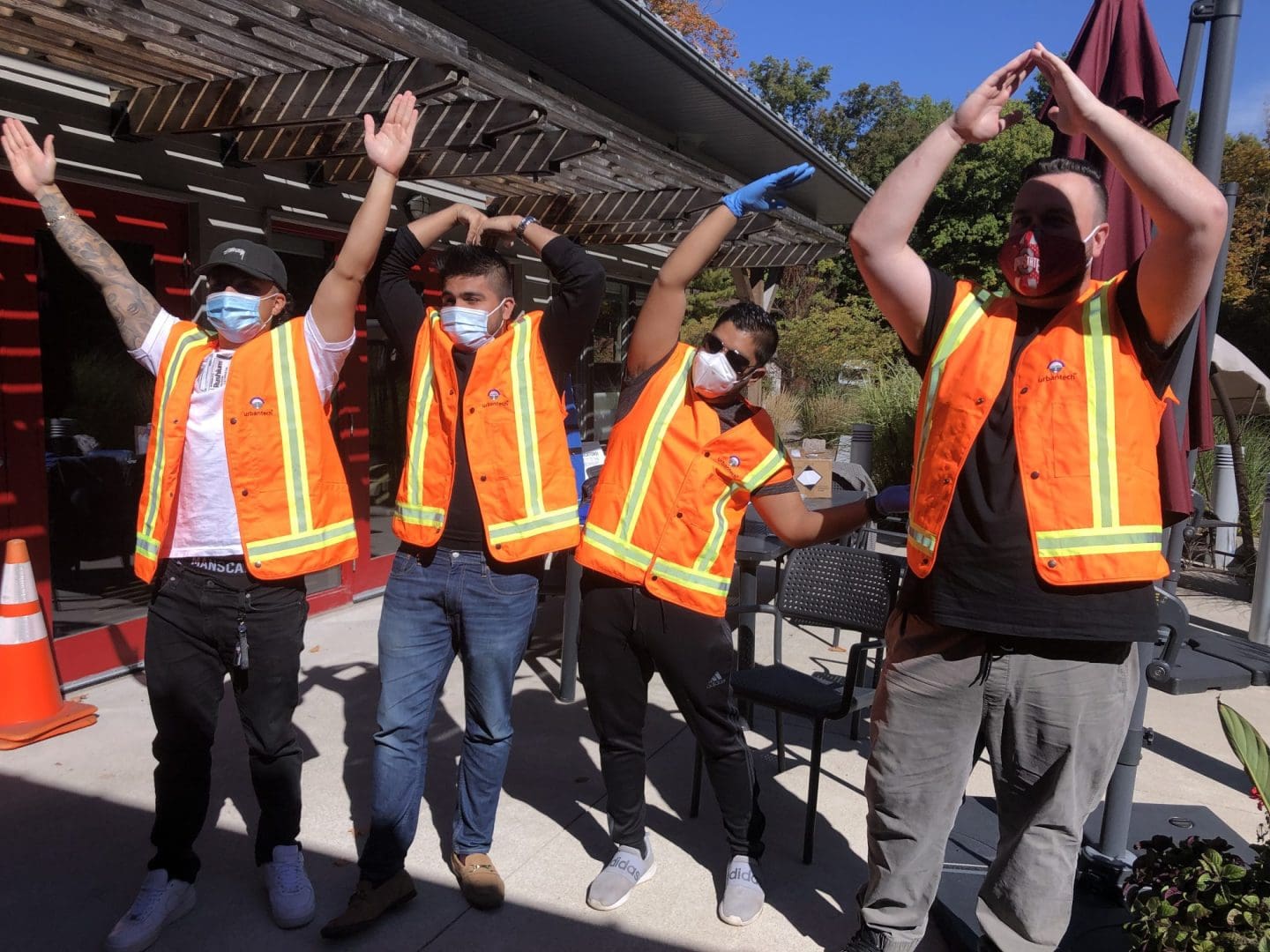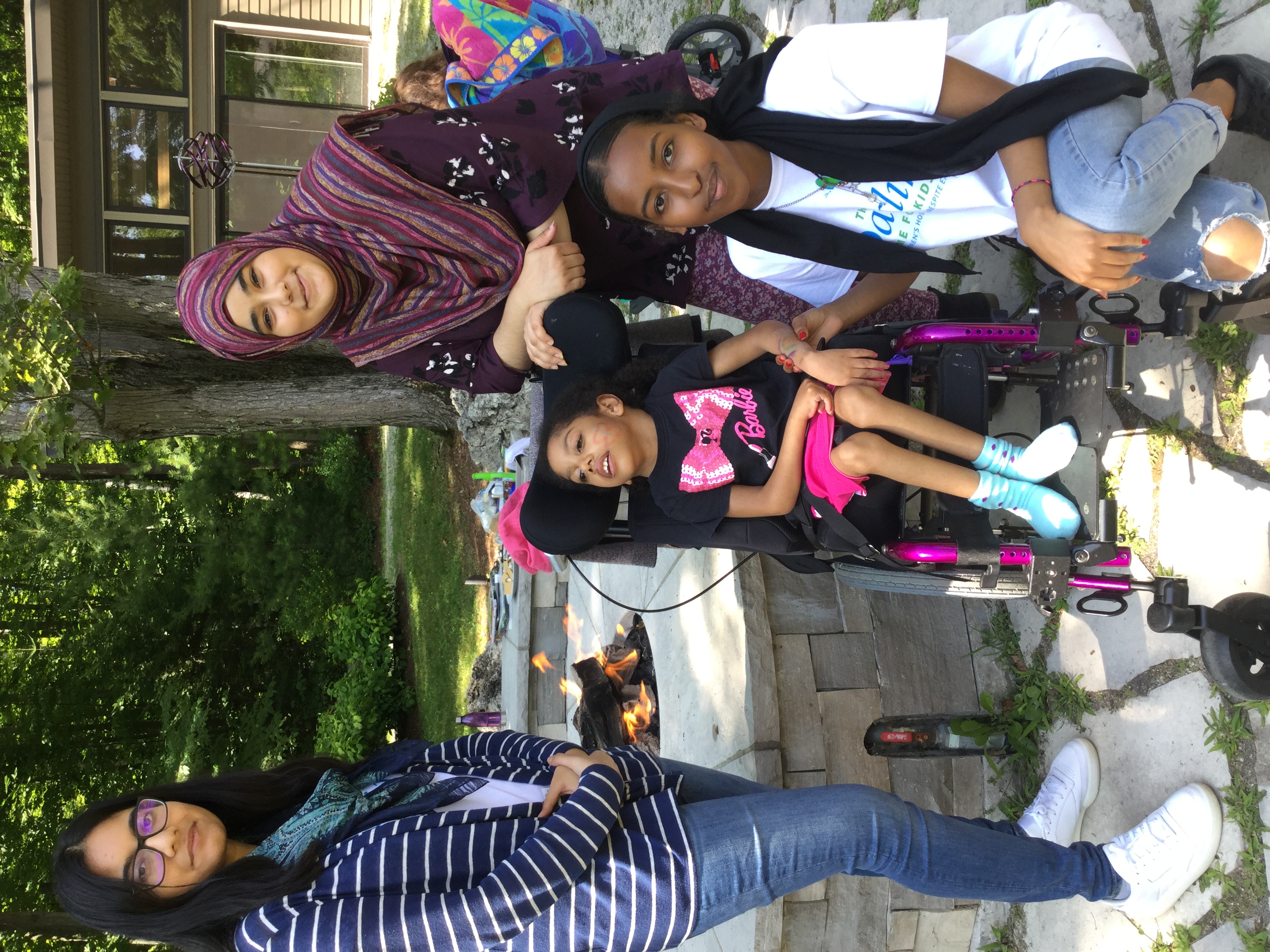 Youth Making A Difference
Our Youth Volunteer Initiative is a unique volunteer program geared towards youth 14-19 years of age. This program encourages youth to gain new skills and experiences in a setting like no other. Youth that are accepted into the programs will engage directly with our client population providing recreation planning, activity engagement and companionship.

Hear it from Our Volunteers
I became involved with The Darling Home for Kids in the spring of 2019 after I was introduced through a communication at work. DHK does fabulous, much needed work with vulnerable children and provides a great deal of support for families that may otherwise find themselves alone and overwhelmed. My daughter volunteered for a month at The Darling Home for Kids and was very impressed and happy about how sincere the nurses and staff were at DHK and with the love and patience they always showed the children. She told me once that the nurses take care of the kids like they were their own. Knowing this made me very happy and I knew I was supporting good, kind people with high moral standards and integrity – this is very important as the children in the home are vulnerable. I am happy to support DHK anyway I can. The Darling Home for Kids has done a fabulous job making the home comfortable and homey… it is a warm, friendly environment that feels like a "home" not a hospital. At the same time, each room and the home in general is outfitted with tools and equipment as a medical facility should be.
Aruni Senaratne
Volunteer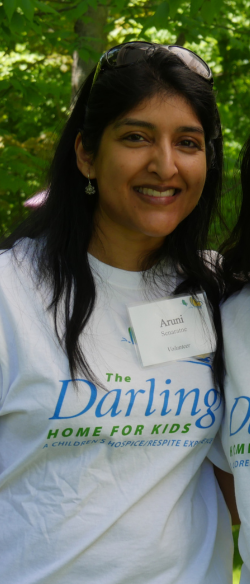 Frequently Asked Questions
Just as each volunteer is different, so is the intake process. Volunteers who are looking to help with our special events and committees will be screening differently than those who are hoping to work directly with our children in our home. Companionship volunteers can expect to complete an application, interview, references, vulnerable sector check and training. We ask for a 8-month commitment from our volunteers, regardless of the program they join. The first step is complete an online application that can be found here:
MyImpactPage – Application Form – The Darling Home for Kids (betterimpact.com)
After the application is received, our Volunteer Services Officer will connect with you directly.
We are looking for volunteers who wish to join a dynamic team of healthcare professionals and who hope to utilize their own special skills and experiences. Everyone volunteers for a different reason, but one thing is for certain…expect to receive as much as you give. All volunteers must be 14 years of age or older. Any applicant under the age of 18 must have the signature of a parent/guardian on their application form before acceptance into the volunteer program. Our Youth Volunteer Initiative programs are geared towards youth 14-19 years of age. Family of the children at The Darling Home for Kids cannot serve as a volunteer at the Home. Family Unit Volunteers interested in volunteering together will be accessed on a case-by-case basis.
Yes! The training that a volunteer receives is determined by the capacity in which they choose to volunteer. Regardless of the position, we will ensure that you are appropriately trained so that you are set up for success.
We offer a range of different opportunities which will be explored during intake to ensure that you are placed in a program that best suits your skills and interests. Some of these opportunities include: activity volunteers, special event volunteers, companionship volunteers, board of directors, photography, gardening, maintenance, committee members, fundraising and development, cooking and administration.
We ask for an 8-month commitment from our volunteers, regardless of the program they join, however exceptions may be made on an individual basis.
Trainings are offered once a month – to find out when our next session is, please email volunteer@darlinghomeforkids.ca