Together, Anything
is Possible
At The Darling Home for Kids, we offer a unique and fulfilling volunteer opportunity for corporate and service club groups through our Group Volunteer Initiative (GVI). Our approach is focused on enhancing team building, building individual skills, and giving back to the community.
Group volunteering benefits everyone. For the organization, volunteering as a group can increase staff productivity, build and expand employee skills, and uphold social responsibility. It also helps to make a positive impact on the community, enhance public image, and strengthen your employee's ties to your organization. Corporate volunteerism is a smart investment. There's no better way to build employee loyalty than by demonstrating to your team how you contribute to the causes they care about.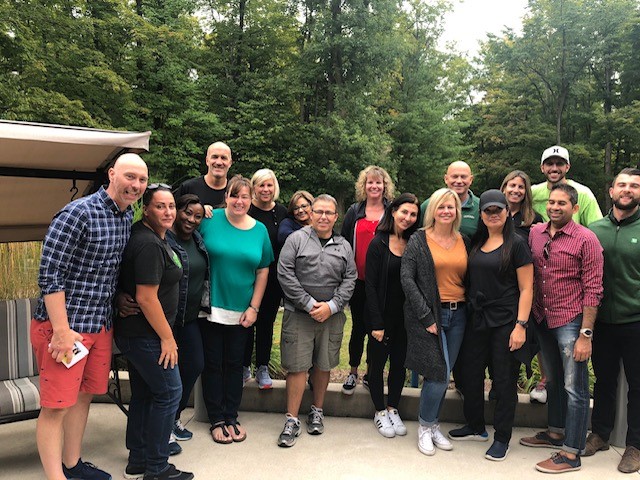 For the individual, group volunteering provides a greater feeling of balance in one's life, a better understanding and respect for individual needs, and an increase in self-esteem and self-worth by giving back. It also encourages a desire and commitment to engage in future volunteering, provides networking opportunities, and can improve mental and physical health.
For the charity, group volunteering provides a sense of community, collaboration, and connection with The Darling Home for Kids, our staff, children, and families. Your support helps us maintain a safe and comfortable home environment for our children and families. The hours of work your organization provides will help to decrease the financial burden on our charity, ensuring more funds go directly to our programs and services.
Each group differs in terms of skill level, availability, and capacity. Our Home is unique in the opportunities we have available and our ability to accommodate your group. We will work with you to find an opportunity that matches your group's goals, availability, and size. For corporate and service club donors to the Home, a list of exclusive volunteer opportunities is available to you.
Join our Group Volunteer Initiative and make a difference in the lives of our children and families.